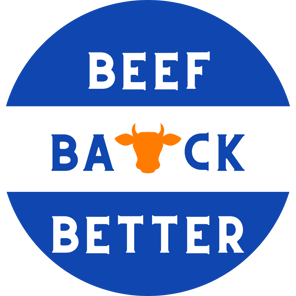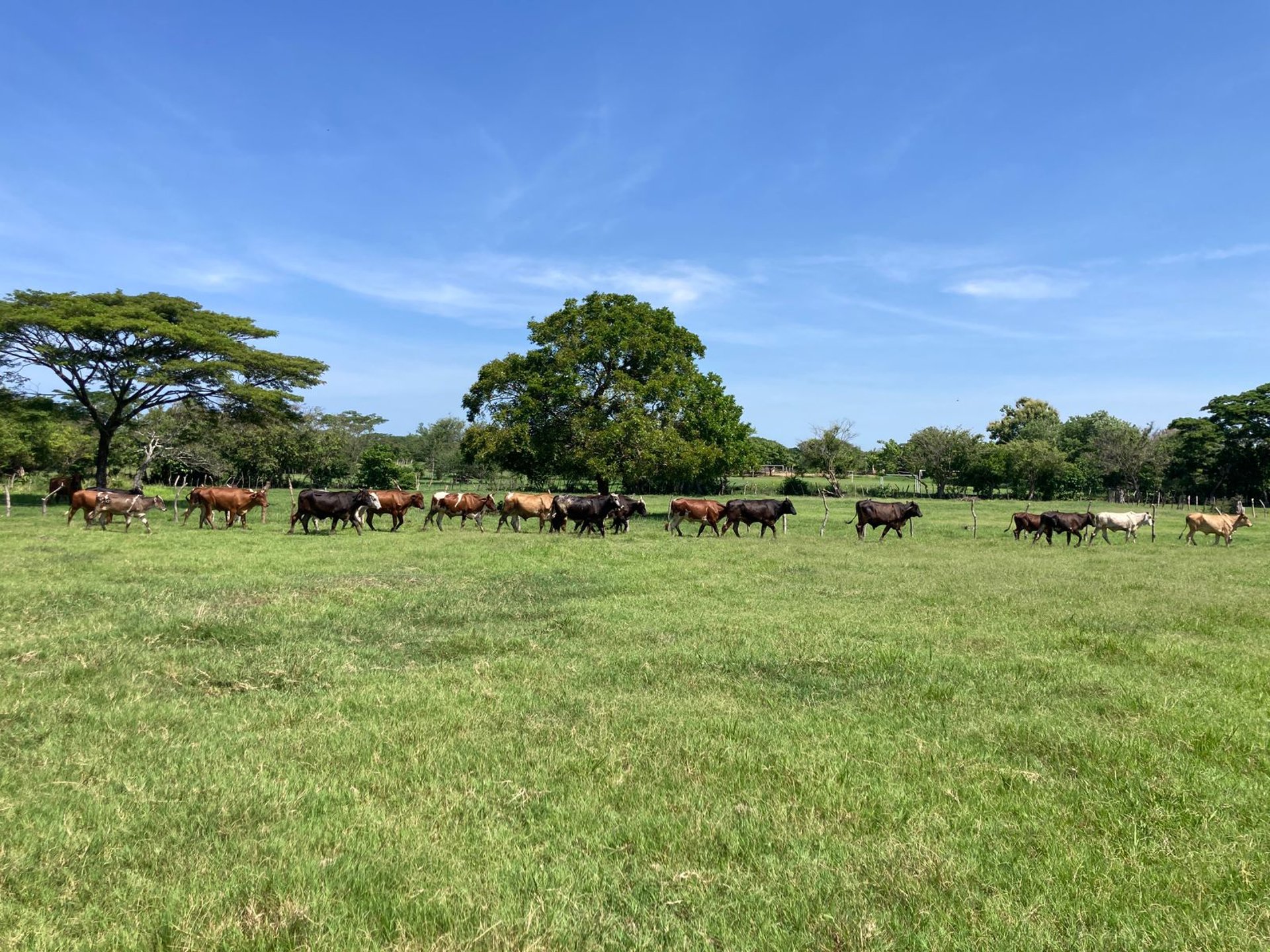 Following months of searching, we found some incredible local Salvadorean cattle producers. Our cattle are mostly born in mountainous village areas of El Salvador, and into Guatemala. Once weaned at 3-6 months, calves are brought to natural pastures of prime agricultural land, to roam freely, on a rotational basis, and grow. The only supplement that is provided is rock salt, which provides minerals to aid digestion of the natural grasses. At around 2-3 years of age, animals selected for slaughter must meet various parameters, which include physical and behavioural aspects, and are then killed and processed on the farm, with animal welfare, and hygiene as highest priorities. Organs are collected immediately, and the carcass is hung in a dedicated cool room for 7 days, to "age". After 7 days of ageing, the carcass is processed into cuts inlcuding T bones, rib eyes, osso bucco, Y bones, rump, and ground beef. These cuts are further chilled, and then vacuum packed into special bags before freezing.
Deliveries
Our delivery schedule is based around our cattle processing, packing and freezing schedule, and as such deliveries occur on Mondays. To receive a Monday delivery, your order must be placed by Sunday evening. You can order at any time, if there is stock available – but the delivery will not occur until the following Monday.
We offer free delivery to San Salvador and La Libertad Departments (San Salvador to El Zonte). We currently do not offer delivery outside these areas, but may be able to deliver for an additional fee (please enquire via our contact form).
Our Packs
Premium Pack
5 pounds of premium Rib Eye steaks, for $90. Unfortunately, each animal produces a very limited number of rib eye steaks – so there is limited availability, and the price is reflective of the scarcity.
Usually 4-5 rib eye steaks, vacuum packed and frozen, and delivered as part of our normal delivery schedule.
Standard Pack
Mixed box or bag of at least 7 pounds, of mixed cuts, consisting of approximately half ground beef (3 or 4 approximately 1 pound bags), then 1 premium cut such as T Bone or Rib Eye, as well as 1 or 2 medium grade cuts such as sirloin or rump, and 1 low grade cut such as puyaso, ribs, or osso bucco. Packed fresh immediately following butchering then frozen prior to delivery.
Budget Pack
Similar to our standard pack, but without premium cuts, and with a more accessible price of $50. Typically includes 3-4 pounds of ground beef, and the rest made up of a mixture of pound of ribs, rump, osso bucco, Y bone steaks, and marrow bones. Vacuum packed, frozen, and delivered on Mondays.
Extras
We always try to use as much of the animal as possible. Therefore, we offer as add-ons to any of the Budget, standard, pr premium packs, extras at very affordable prices.
Tallow
Our tallow is made batch by batch from the stomach and kidney fat of each animal. The fat is boiled, sieved, cooled, re-boiled, sieved and cooled again, then finally heated for pouring into moulds, then cooled, vacuum packed, and frozen. Half pound packs are ideal for cooking your meat pack, and 1.5 pound blocks are also available for use for making soap, and skin creams.
Liver
Truly nature's superfood, our beef liver is collected immediately following slaughter, then chilled, sliced, vacuum packed and frozen in half pound bags.
Heart
A highly sought after part of the animal in traditional cultures all around the world. The heart of each animal is collected immediately following slaughter, then chilled, quartered and vacuum packed before freezing. Each $2 pack contains one quarter of one heart – about half a pound.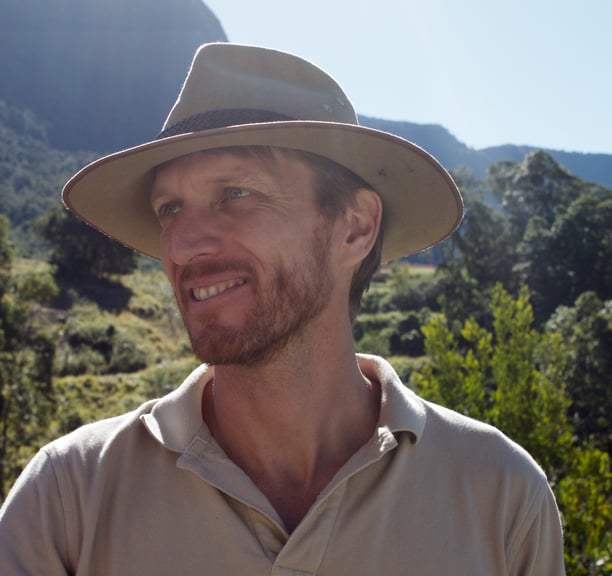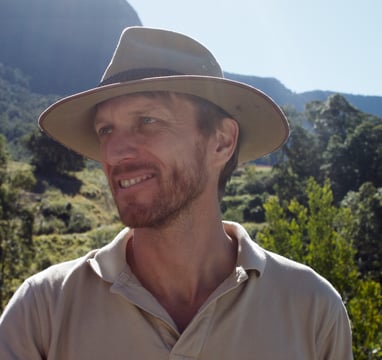 Owen escaped Australia for medical freedom in 2022, having worked in Organic Agriculture in Australia, and around the world, for 20 years. Toward the end of his time in Australia, Owen set up a small grass fed beef operation, selling well raised beef directly to customers between Sydney and the Mid North coast of NSW.
Owen's experience and work history in Organic Agriculture includes auditing of organic farms and processing facilities across 15 countries. Owen served as Certification Manager of Australia's largest Organic and Biodynamic certifier; consulted for some of Australia's largest Organic farms and food manufacturers; worked as Chief Technical Officer for Australia's peak industry body for Organic farmers, and; sat on the National Standards Advisory Committee – for Australia's federal government.
Owen authored the Australian Certified Organic Standard 2019 – he literally wrote the rule book on organic production and processing in Australia.
Owen has worked with coconut growers in Vanuatu; rice and sugar growers in Thailand; cattle producers in Australia; tea growers in Malaysia; coffee growers in Papua New Guinnea; ginger growers in Fiji; vanilla growers in Tonga; fruit growers in China; aromatherapy and cosmetic manufactureres in Taiwan and Japan; medicinal plant growers in Myanmar. Owen has delivered auditor training, and presented at conferences around the world.
Having experienced a health journey of his own over the years, Owen shifted his diet to animal-based in 2018, and has benefited from this change.
It's better to send us a message on Whatsapp, but if you prefer - use this contact form!